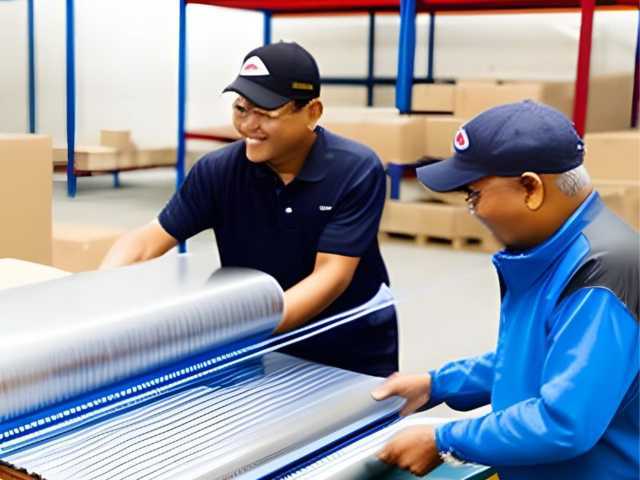 Unleashing Excellence in Manufacturing and Exporting Machinery Spares
In the fast-paced world of packaging, having access to reliable and high-quality machinery spares is crucial for seamless operations and uninterrupted production. At Sipsavor Packaging Machineries Company Private Limited, we take immense pride in our expertise in manufacturing and exporting top-notch machinery spares. With a relentless commitment to excellence, we offer a comprehensive range of products that cater to the diverse needs of the packaging industry. Let's dive into the world of our exceptional machinery spares and explore how they can transform your packaging processes.
Unmatched Product Portfolio:
Our extensive range of machinery spares encompasses a wide variety of components that are essential for packaging lines across various industries. From breweries and distilleries to pharmaceuticals, beverages, and food sectors, our products are designed to meet the stringent requirements of these dynamic industries. Some of our key offerings include:
1. Uncaser/Unpacker Services and Spares:
Our fully automatic uncaser/unpacker services and spares are compatible with leading machinery brands such as Krones, KHS, SS, Hilden, and many others. These components ensure smooth and efficient unpacking processes, allowing for streamlined packaging operations.
2. Rinsing and Filling Machine Services and Spares:
With our fully automatic washing machine, rotary rinsing services, and spares, we provide reliable solutions to maintain the cleanliness and hygiene of bottles and containers. Our components, compatible with renowned brands like Krones, KHS, Tula, Veral, and more, ensure optimal rinsing and filling for different packaging needs.
3. Labelling and Barcoding Machine Services and Spares:
We offer fully automatic cold glue labelling machines, hot glue labelling machines, and sticker labelling machines. These versatile components, compatible with leading brands such as Krones, KHS, Alfa, Kosmi, Gernip, and others, enable precise and accurate labelling and barcoding, enhancing the visual appeal and traceability of packaged products.
4. Packer/Caser and Shrink Wrap Machine Services and Spares:
Our fully automatic packer/caser machine services and spares provide efficient packaging solutions, ensuring precise carton sealing and packaging. Additionally, our shrink wrap machine services and spares facilitate secure and attractive wrapping of products, improving shelf life and product presentation.
5. Can Packaging Line Services and Spares:
For businesses involved in can packaging, we offer a comprehensive range of services and spares. From can rinsing and filling machines to can seaming, palletizing, and shrink wrapping machines, our components are compatible with renowned brands such as Krones, KHS, Ferrum, Angelus, Metalbox, and more. These solutions ensure seamless can packaging processes with optimal efficiency.
Offering and Benefit to customers:
When it comes to choosing machinery spares, quality and reliability are paramount. At Sipsavor Packaging Machineries, we understand the importance of delivering products that surpass expectations. Here's how our offerings can attract and benefit customers:
Uncompromising Quality: Our machinery spares are manufactured using high-grade raw materials sourced from reputable markets in France, Germany, and Italy. This ensures exceptional quality, durability, and performance, providing customers with reliable components that stand the test of time.
Customization for Unique Requirements: We recognize that each packaging line has unique needs. That's why we offer customization options to tailor our products to meet specific requirements. By understanding our customers' challenges and objectives, we can deliver personalized solutions that address their unique packaging needs.
Global Reach and Export Capabilities: Our commitment to excellence extends beyond domestic boundaries. We have successfully exported our machinery spares
Those scale projects